Nine trading card sales this morning! I have discovered a new selling technique which might just take me to the next level!
It's this send offers feature of eBay–
In the eBay Seller Hub there is a big list of items which are eligible for me to send offers. I think it's basically just a compilation of all my listings which have one or more people watching the listing.
Last night, I went through this list and send a bunch of offers for 50% off the listed price. I had a bunch of people accept the offers and I packed and shipped them this morning!
I'm pretty satisfied with that. I think I'm going to do this more often. It might be the way to accomplish my goal of selling greater than or equal to 50 cards a week!
I'm at 13 card sales for this 22nd week of 2020.
Today, one of my customers is getting paid. It's the customer who wants to buy a bunch of my P-Memories Vol.08 promo cards. I'm thinking of setting up the Vol.08 promo card listing to give a deep quantity discount, and that buyer can just buy directly from that page instead of having to negotiate something with me and me having to set up a custom listing.
I went ahead and made the revision right now, in anticipation for the sale. I don't want to put it off until after I journal because I might forget.
Zabbix has been working really well for me as a way to ensure that my items are in stock.
I like to create the illusion that my items are even more rare then they are. I may have five of an item, but I list qty 2 on eBay. Once I get a sale, I get that "Last One" label which is oh so important for triggering customer's FOMO.
When those two items sell out, I re-up the quantity to 1, again for maximum customer FOMO!
This is a manual process right now. I know there are third party eBay seller tools which can automate this process, but I can't afford that right now.
Instead, I set up Zabbix to crawl all my listings on which I'm implementing artificial scarcity.
If I sell out on an item, and forget to re-up the quantity, Zabbix will show an error message indicating that the item listing in question is out of stock.
I couldn't figure out e-Mail alerts in Zabbix. I think I need to do some more reading from the Zabbix manual before I can get that working. I figure it's not important to have e-mail alerts at this point. What I'm doing instead is I just have the Zabbix dashboard set to one of my home pages in Firefox. Once a day is all I really need to check Zabbix.
It actually helps the artificial scarcity if I don't check Zabbix every day. If an item is out of stock for an extended period of time, it becomes even more sought after!
These KAITO multipacks have been selling pretty good. I'm going to run out of KAITO cards at this rate!
I actually did run out of KAITO cards. I figured that the singles weren't selling very much, so I removed a bunch of single listings and converted them into a HUSBANDO pack.
I figure that it's best to keep things in stock that are on a selling trend!
I'm cooking an "Asian chopped kit" that I purchased from Albertsons.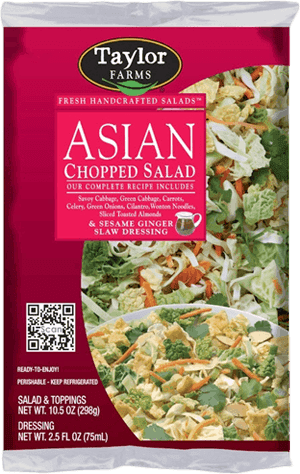 Oh dang, I thought it was a stir-fry kit. I was looking for cooking instructions then I actually decided to read the front label and now I know that it's a ready to eat salad!
Well, I sauteed it for 5 minutes with garbanzo beans LOL. It had some really yummy puffy wheat crisps which I put atop. It's amazing that they were crispy even after being refrigerated!
That was a good meal. I ate that salad along with 1 cup of brown rice. Too much food! I feel bloated and tired now.
I was brushing my teeth after eating when I remembered that I didn't add an extra $0.15 stamp to one of the letters I sent out because of it's rigidity. I gasped and my eyes got wide. Then I remembered that it was a letter addressed to the UK, and I had used the USPS postage calculator to figure out just how much postage it required.
It's all good! The postage calculator takes into account the rigidity, based on my input. I've got nothin' to worry about. I had affixed the correct postage amount after all!
It was nice to have that thought, because it forced me to think about a contingency plan. I'd have nothing to worry about even if I didn't affix enough postage, because I know the letter would make it's way back to me and I'd simply resend it with the correct amount of postage.
---
While I ate, I watched this video from Scott Manley–
Scott Manley's videos are so well produced and packed full of juicy information. I really enjoy watching his videos!
Tomorrow is the day for SpaceX to try their hand once again at launching NASA astronauts to the ISS.
As Scott Manley said in the aforementioned video, Wednesday's SpaceX event turned out to be a high profile scrub. When I tuned out, there were over 1 Million viewers via YouTube. Apparently that number was closer to 3 million across all SpaceX/NASA channels.
The pres. of the USA even flew in to see the launch. I wonder if he's going to fly in again tomorrow?
The production of the SpaceX/NASA livestream was incredible. It was like a TV broadcast with all sorts of side stories, history tidbits, guest appearances, and astronaut profiles. Are they going to replay that shit all over again?
What if we get another scrub? Same rebroadcast? I'm curious to find out just what is going to be the same, and what will be different.
I made a little melody last night, based on an idea I had while I walked last week.
I had another project idea. I started making it too.
It's called youtube-promoter. The idea is to create an automated YouTube channel, where a video gets automatically generated and posted every day. In the video is a Text To Speech (TTS) processor which verbally announces how the channel works, before moving on to the comment of the day.
The comment of the day is simply the top rated comment from yesterday's video. The TTS processor will verbally read yesterday's top comment.
That's it. That's the idea. I can build on that once I get the whole idea in motion.
Last night I learned about the youtube API, and the Pixabay API. I wrote some code to fetch the top comment from a video.
Work in progress! I don't want this project to take much of my time, since I have more pressing projects in the works. The cassette player project is pretty important, because that has a real chance of return on investment.
Then there's eBay. I need to spend several hours every day to build my eBay store. It's the only thing carrying me forward financially at this point, so I really need to give it my all.
Yesterday I felt burned out with eBay, which is why I jumped to a new project. I don't think that's a bad thing. I think it's good to have something else to switch to so I can have a break. I can't work on eBay every day, it gets too boring! Plus what I'm doing right now is really me grasping at straws trying to get new products listed.
I'm simply going through existing listings and seeing if I can divide them into multiple listings. I'm not getting any new product, I'm just sorta mixing things up and seeing if I can create a more diverse and interesting store.
Today I'm thinking of setting up a Gleam account, and running a giveaway. I'm going to be selecting one of the cards from my reserves, and offering that as a giveaway. The nice thing about a giveaway is that I'm not going to need tracking info. I can save $0.15 on mailing, and I can probably skimp on packaging as well. Not so much that the card is at risk. Just enough to keep it safe, but not enough to impress.
I think my packaging on average is pretty impressive. I occasionally get feedback saying so. I take a lot of pride in that.
I've been pre-cutting protective cardboard and storing it in a bin. When I go to mail items, I pull a couple pre-cut cardboard sheets which perfectly fit into my 3 5/8″ x 6 1/2″ envelopes. It speeds up the morning shipping to have things premade.
One thing I'd like to do in the future is offer Japanese otaku-themed stickers. Right now I have a couple rolls of smiley face stickers. I toss one in with most shipments. They'll probably last me several months at this rate.
I'm thinking of rebranding. One of the prerequisites that I want to set up before hosting giveaways is to create a Twitter account. I'm thinking of using the same acronymn as my current store name, SpongeBobThriftPants (SBTP)
I'm thinking one of the following
Sexy Bunny Trading Post
Sakura Blossom Trading Post
Silver Boar Trading Post
Sakura Blossom Trading Post tickles my fancy the most out of these three.
---
After eating such a large lunch, I wonder if I'm going to crash? I had brown rice for once. Lately I've been eating Jasmine rice, and lately I've been crashing after meals. Does Jasmine rice have a high glycemic index?
I'm assuming that it's sugar that is causing me to crash. I dunno though, I'm not well read on nutrition.
Onto DBT!
Guidelines for Relationship Effectiveness: keeping the Relationship (GIVE)
A way to remember these skills is to remember the word GIVE (DEAR MAN, GIVE):
(Be) Gentle
(Act) Interested
Validate
(Use an) Easy manner
Other Ideas:
I like the part about no judging. "You should…" or "You shouldn't…" have been things I've struggled with in the past. I think, "I don't like it when…" is a better thing to say.
---
71. My hard work is already paying off.
72. I am thankful for life.
73. I choose to be happy.
I'm grateful for my wild imagination. It's what spawns some of my best ideas.
I'm grateful for my ability to write computer code. I'm grateful that I can have an idea and implement that idea in a matter of days or weeks.
I'm grateful for all the work I've done in the past in learning how to write Javascript and work with HTML5 and CSS. I learn every time I try a project. I learn a lot even from failure.
I have some emoji stickers that I think I'm going to start to affix to the outside of the packages that I ship out. Eventually I want to get some stickers to share with my customers. IDK if I'd get something custom made, or just find something available in large quantities, perhaps on a roll just like the smiley stickers I have.
If I choose to run with Sakura Blossom, a cherry blossom sticker would be nice. The other idea I have is a Hatsune Miku sticker, since Miku is the best mascot ever!
Oooo, I could use Sakura Miku!
Yeah. Exciting times. I want to add little bonus stickers like that just as a way to express my gratitude for my customers. It's because of them that I am hopeful about this eBay store and it's because of them that I can live how I want to live.
Once I set up a giveaway and a Twitter account, I'm going to advertise my Twitter by sending out a little piece of paper with a link to the Twitter. Maybe a slow day, like a Tuesday or Wednesday would be a good day for the weekly giveaway.
I'm grateful that I have a DYMO label printer! I'm going to use that to print out social media advertisements.
I'm grateful for unlimited mobile broadband! I've been able to game and enjoy youtube via this connection. I'm really pleased with the service.
Excelsior!
Looking for VOCALOID trading cards?